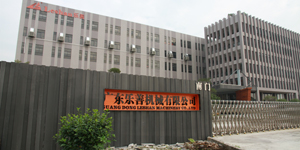 Company Introduction
Founded in August 1995, Guangdong Leshan Machinery Co. Ltd. is a professional manufacturer and supplier of blow molding machines in China. With registered capital of ten million and one RMB, we offer hydraulic blow molding machine, all-electric PET blow molding machinery, auxiliary machine of blow molding and high precise mould. Our production output o ranks top 3 in 2010 in China.
So far, our blow molding machines have been selected and used by many listed companies and China's top 500 enterprises, such as Wahaha, Yili, Sinopec, Monarch, Kunlun, Bawang, Liby, Cnice, BlackCow Food, Walch and Unilever. Our products like auxiliary machine and high precise mould are not only sold well in domestic markets, but also exported to Malaysia, Indonesia, Nigeria Mexico, Egypt, Dubai, Algeria, Australia, New Zealand, Chile, Mali, Russia, Philippians, Singapore, Vietnam, India and Costa Rica.
Till now, we have obtained the certificate of ISO9001:2008 quality management system and national measurement system. We also have got the CE certificate for U series blow molding machines. What's more, we have owed 5 patents for invention and 26 patents for utility models. We have awarded the title of Guangdong Hi-tech Enterprise, Brand-name products in Guangdong Province and Guangdong Famous Trademark for Leshan blow molding machines. We even introduce Germanic technical 3D scanner used for precise mould design. The advanced Leshan blow molding machine working with the precise mold makes the production speed faster and the production quality more superior.
We inherit a consistent aim of "Be happy to create advanced technology, be nice to assist user's development." We are dedicated to supply excellent pre-sale and after-sale services for users at home and abroad through our various sales and service network all over the whole country. We will make the fastest reaction and solution to the questions and requirements of the users.
Advantages of Our Company
1.Strong R&D Capability
We have 45 technicians and 25 technical personnel in research and development department. Among them, 12 technicians have received bachelor degree or above, 5 people have got intermediate title. We hire professors from Beijing Chemical University and Shunde Polytechnic as our technical consultants. We also establish long-term friendly cooperation with Beijing University of Chemical Technology, South China University of Technology, Wuhan University of Technology and Guangdong Automation Association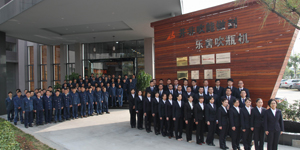 2.Strict Quality Control System
Guangdong Testing Institute of Product Quality Supervision is responsible for twice-yearly product quality supervision and special entrusted inspection of our blow molding machines
3.Cost Saving
We implement lean production management system, and regularly gather improved programs of each department every year. We update our technology to save the labor time and material cost in the process of production. Additionally, we utilize statistical indicators and quota quantitative index to control the production speed and quality.
We use multi-axis CNC equipment for machining workpiece and adopt semi-automatic production lines so as to enhance work efficiency. For machine design, we obey the principle of simple design in order to save production costs.
We predict what we shall purchase currently according to the order quantity of the same period for the last three years. We change from small procurement to large procurement, thus reducing procurement costs.
4.Technical Advantage
The average energy consumption is lower than the market average of 10%-15%. Our blow molding machines have high automation and can be modified through WIFI and 3G.
5.Environmental Production
Adopting advanced technologies and methods, our production process is fairly environmental.
6.Pre-sale Service
We assist in analyzing equipment investment and production cost accounting. We offer technical solution for product and plant planning. We help to design product and provide samples.
7.In-sale Service
We provide solutions for production improvement and blow molding machines configuration. We also offer the optimum technical solution according to your requirements. We can cooperate to develop the mold making. Unless the other voltage of the foreign country is beyond Chinese standard, otherwise, the delivery time is around 25 days for both domestic orders and foreign orders.
8.After-sale Service
We provide one year warranty and all-life services for our products. We can send engineers to freely install the machine for domestic customers, while the oversea customers may pay travel expense. Accessories are free replacement for one year expect for the easily damaged parts.
9.Optional Services
We offer custom design products according to their requests. We provide worldwide technical support, personnel training and quick response for spare parts need. We also offer you raw material supply information as well as other expertise packaging information including production, logistics and software.